Have you ever encountered this problem? You are working on stitching together two pieces of fabric with your sewing machine when suddenly the thread on your machine snaps. Rendering you unable to finish the final touches on your project. This problem often leads sewers to become frustrated and annoyed to the point where they give up on their sewing project. A bother to many sewers, thread breakage can cause frustration to even to the most knowledgeable of sewers; luckily in many cases thread breakage are caused by the user and therefore easily remedied by using a few simple steps.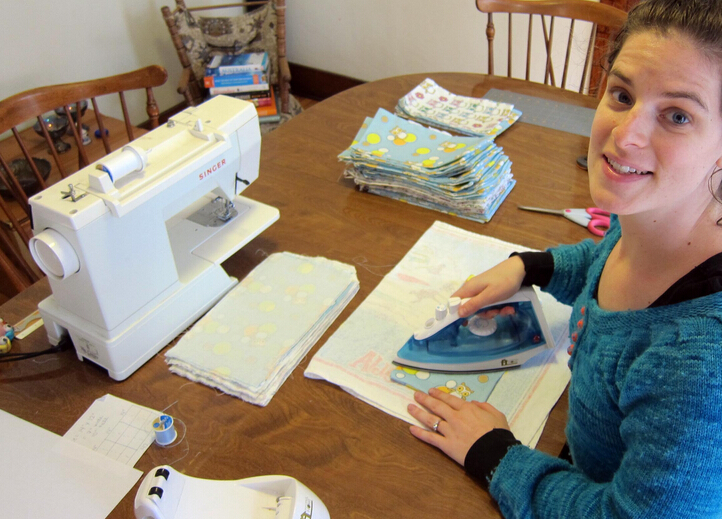 The first thing to check if you are experiencing thread looping or breakage is the machine tension. If the machine tension is not set properly you may experience thread looping because the tension is set too low and breakage if it set too high. Be sure that the tension is properly set to help avoid such problems from occurring.
An additional frequent problem which results in thread breakage is inaccurate threading. Highly practiced sewers assume they know how to properly thread their sewing machine and believe they are immune to sewing blunders and errors, due to many years of experience. This is not true in all cases as even the most experienced of sewers is not prone to accidents such as mis-threading the machine. To avoid problems with threading the machine from happening, make certain the thread comes off the spool in a fluid manner. Thread that does not come of the spool easily may get caught up behind the spool cap and puts you higher risk of thread breakage.
A popular error that occurs is incorrectly threading the tension assembly. Many users are aware that the tension assembly exists, yet fail to properly thread it correctly causing an incorrect balance of tension between the top and bottom thread. Be sure to really ?floss? your thread into your tension assembly so your machine can apply the proper amount of upper tension.
Another ordinary mistake that consequently leads to thread breakage is inappropriate threading of the take up lever. Countless sewers are oblivious to the importance of the take-up lever, not realizing it is a critical part to recognize when threading a sewing machine. The result of this ignorance sometimes leads sewers to inadvertently fail to get thread over the take-up lever. Failure to get the thread over the take-up lever results in thread breakage so to prevent thread breakage make sure to get the thread over the take up lever.
Another common problem that often leads to thread looping or breakage is incorrect bobbin type use. Remembering to use the correct bobbin in the appropriate fashion can help alleviate the problem of thread breakages. Information about which bobbin you should be using and how to correctly place it into your machine most likely can be found in your sewing machine user manual.
To assure that you have an unproblematic sewing experience, with as little complications as possible your machine should be kept unsoiled. It is important to remember that even if a machine appears spotless from the outside it can be sullied on the inside. Simply removing the dust and grime from the outside of the machine does not make for a truly clean machine. Taking away grime such as dust and thread in the thread linkage from the inside of the machine helps the machine function in a fluid manner and prevents thread breakages.
A well-maintained and clean machine prevents headaches and troubles for the user. Taking your sewing machine to a trained sewing specialized location to have your machine cleaned and lubricated is a very good idea. Many sewing machines of today are called no-oiling machines, a no-oiling machine does not have to be oiled by the user, but should be periodically lubricated and cleaned by a sewing machine mechanic. A qualified sewing machine mechanic would insure that all inside parts of your sewing machine receive the attention they need.
Keeping a clean and well-threaded machine can help prevent your machine from snapping thread. Following these simple steps can help save you time, thread and prevent unnecessary frustration.