So you're looking to buy a new sewing machine? Needless to say, of course, want to make sure that you buy a sewing machine works best for you - that is going to meet your needs.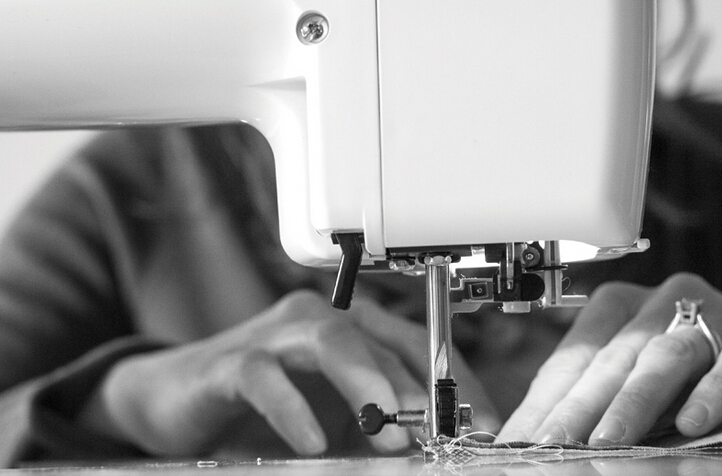 Well, before you go ahead and make your purchase, always a good idea to do a little research and soul search a little to clear really on your mind exactly what you need and how much to spend.
By taking this little bit of time and having a little thought before you put your hard earned money, you can help ensure that you prevent the frustration of having a machine that does not do what you require of it and the financial stress, which can be caused by spending too much on your new machine.
So start with the two most important questions to ask yourself:
First - How much do you spend?
This is a very important question to ask before you buy a sewing machine, otherwise you could end led into a fantasy world of possibilities in sewing and spending much more than you can afford on your new machine, leaving the financial pressures that you will regret once the enthusiasm of this new toy has been reduced.
Sewing Machine Prices may vary from as little as $30 to $1000 and more, it all depends on the features of the machine.
You must decide which is the largest amount of money you are willing to pay and then find a machine that does what you want - in the price range that you have decided on prior to buying.
Second - What will you use your sewing machine to create?
Why are you wanting a sewing machine? Is it just to fix and repair? Do you intend to do some basic sewing? Or are you going to do a lot of sewing? Make clothes for your family or use it for crafts?
If you just want to do some of the basics of sewing or repair, then you probably just need a machine that makes the basic things including straight stitch, zig-zag, and maybe some extras, and features a basic straight stitch foot, zipper foot, and buttonhole foot.
The basic machine like this can allow you to mend, repair and do all basic sewing tasks if you want.
However, if you perform more complicated tasks of sewing or will be using a sewing machine a lot, then it will be worth your while to buy a more complex machine that comes with several options, such as a variety of built-in stitches, automatic button holes and accessories such as various specialized levers that can help you to perform complicated tasks easily.
There are some sewing machines, that are highly automated available today that just made life a lot easier and make the task of sewing so fast. Options such as single step buttonholes, where you just connect the correct lever, press the right buttons and go - the machine does everything for you. Quick and easy.
Other options like automatic threading, that might not seem like a big deal, but when you change your regular cotton can save a lot of time! These types of functions can make sewing a lot quicker and make you much more effective ..
If you like to sew, these types of features allow you to do more in less time, and that something is really worth considering.
So have a think about what you want to accomplish with your new machine, how much sewing you want to do and then research different models to find the best for you!